Bell Takes an L
After a tough season opening loss, the Bell High Volleyball Team storms back.
Hang on for a minute...we're trying to find some more stories you might like.
After losing the season opener to Jordan by three-to-one, the Bell High School boys varsity volleyball team let the Bulldogs have a commanding comeback.
In a matchup between the top two teams in the league, Bell believed that they had a good shot at beating Jordan.  says, "we know how they play. The past few years we choked against them and now we have enough confidence to win," Ahmad Ghacham said "If we lose this game it's ok because we'll win the war."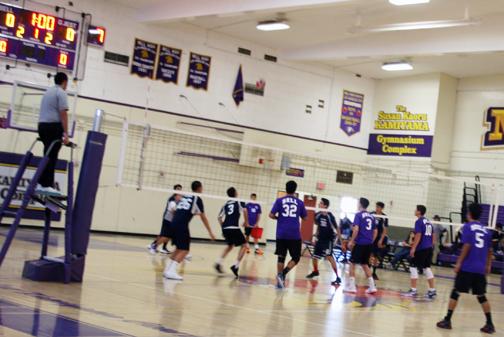 Coach Gustavo also spoke out on the confidence of the team. "We are playing against the back-to-back champ, so a win here will give us a boost of confidence."
Bell High set the tone early after winning the first set 27-24 and looking very comfortable on the road against the powerful Jordan team. The team was in sync and looked like they had a good chance at taking the win.  
Jordan, however, had the advantage of athleticism and experience to overcome their deficit and easily won their next three sets. Bell was out of form and didn't communicate well. The inexperience was obvious as the players looked lost and frustrated at times.
Since suffering a tough loss, Bell has gone 3-1 and has defeated quality teams such as Roosevelt. Bell is looking to capitalize in their next match @South Gate to inch closer to first place in the league.