Upcoming Shows
Top Shows for Students to Look Forward To
Between school and studying, students have a lot on their plate, but when it comes to relaxing nothing beats binging a great show. Here are some shows that are coming soon, or that already have episodes available to watch now.
The Book of Boba Fett Season 1 (All episodes now streaming only on Disney Plus)
Feared Bounty Hunter Boba Fett enters Disney Plus as the lead of his own show spun-off from The Mandalorian. The show follows Fett (Temurea Morrison) and his partner Fennec Shand (Ming-Na Wen) as they enter the business of being crime lords. By ruling with respect, not fear, Fett gathers help across the galaxy, which leads to guest appearances from characters across the Star Wars franchise. The Book of Boba Fett is a into the awesome side of Boba Fett which was never shown in the original Star Wars Trilogy. All episodes are now streaming on Disney Plus. 
RuPaul's Drag Race Season 14 (Now airing new episodes only on VH1)
RuPaul is back for Season 14 of the popular reality show RuPaul's Drag Race! Appropriately for the number of the season, there are 14 new contestants from around our country competing this year ready to show off their colorful outfits and personalities. Drag race is perfect for those who want to see different personalities all clash and work together so that only one queen struts to the $100,000 cash prize, and the title of America's Next Drag Superstar. There are 7 episodes out now and are available to watch every Friday only on VH1.
The Cuphead Show! Season 1 (Now streaming only on Netflix)
Based on the extremely popular, and award winning video game "Cuphead," The Cuphead Show follows the misadventures of the loveable Cuphead and his cautious brother Mugman as they travel the isles they call home in search of adventure! With an animation style akin to that of Disney from the 1930s, the show features many colorful characters such as King Dice, Ms. Chalice, and even the Devil himself. The animated series, which will have a story separate from the video game, will be a fun treat for new and old fans alike. The series is now streaming with all episodes only on Netflix. 
Moon Knight Season 1 (Premieres March 30th, 2022 only on Disney Plus)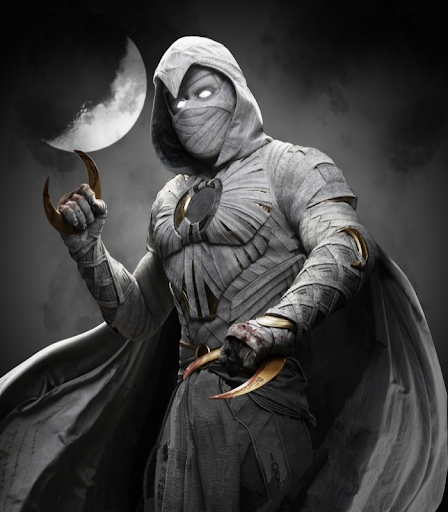 Following the newest vigilante in the MCU, Steven Grant, or Marc Spector, or better known as Moon Knight (Oscar Issac), is a violent vigilante suffering from Dissociative Identity Disorder. After an encounter with an Egyptian Moon God named Khonshu, Marc and his many personalities goes on a violent crime fighting spree against a cult led by the mysterious Arthur Harrow (Ethan Hawke), the art thief Midnight Man (who unsurprisingly works at night), monsters, and other supernatural forces on the same level as the god who fractured Spector's mind. The miniseries will premiere on Disney Plus on March 30th and will consist of 6 episodes releasing every Wednesday. 
Stranger Things Season 4 (Volume 1 Premieres May 27th and Volume 2 on July 1st on Netflix) 
The Fourth long awaited season of Stranger Things is arriving to Netflix split up in two Volumes featuring all the returning cast members from previous seasons. Following three different storylines which will all come together near the end of the season, the characters will deal with the aftermath of Chief Hopper's supposed death, Eleven and the Byers family moving out to California, and the rest of the cast who stayed in Hawkins Indiana, as they are joined by new cast members who help them unravel the mysteries of the town, and the Upside Down. Stranger Things 4 Volume 1 will premiere May 27th, and Volume 2 will premiere July 1st.
View Comments (2)