Curiouser and curiouser!!
Attention all theater lovers!
"Would you tell me, please, which way I ought to go from here?"
The Bell High Theater Department showcases a new musical this week. The Trials of Alice in Wonderland is based on Alice's Adventures in Wonderland and Through the Looking Glass.  The play premieres on Saturday, April 15th at 7:00 at Corona Avenue Elementary.
According to Theater teacher Mrs. Whitney, over 40 students came on the day of the auditions. She was "grateful, happy, and humbled," and her eyes lit up when she saw all the talented people at the auditions. Many were new to the theater environment. When they asked Mrs. Whitney how they could improve on their roles, she told them the entire show is directed, managed, performed, and designed by students.  "It's your show. I just work here," she says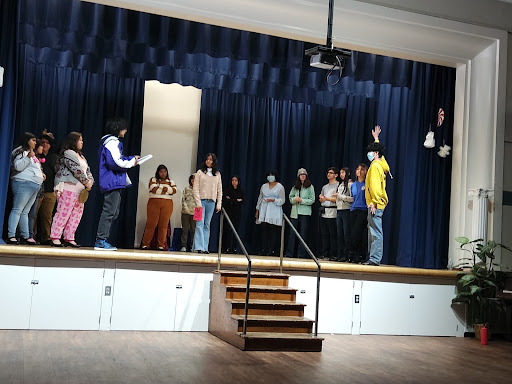 She found the potential of these students very moving. Their creativity runs wild especially with the upcoming play.  According to Mrs. Whitney, it fulfills and enlightens her to see such amazingly talented students at Bell.
There is much more to look forward to with new actors, and exciting new directors in the theater department. 
The play will continue its run on:
Tuesday April 18th at 4:30

Wednesday, April 19th at 5:30

Thursday April 20th at 6:30.