Out with the Old, In with the New
New exciting books arrive at the Bell High library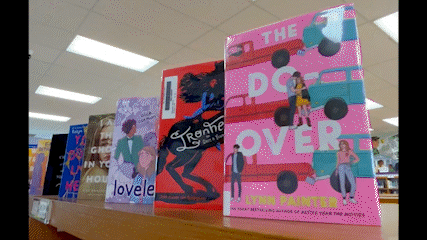 Bell High's library is making way for new books by getting rid of old ones and purchasing over 1,000 new books already on the shelves. 
All types of books, including hard copy, ebooks and audiobooks are being added. Bell High has never had ebooks and audio books before.  The books cover all genres as well.
"I tried to buy something of everything that students would find interesting," Librarian Ms. Culpepper said. 
The library has at least 300 audiobooks and 300 ebooks for students who would rather listen to a book than actually read one.
The library had approximately 40,000 books but had to get rid of some of those books because they were old and outdated.  As of right now the library has taken out 16,200 books.  
"They are, on average, 24 years old. By library standards anything over 15 years old is old," Ms. Culpepper stated.
A $10,000 grant from the Black Student Achievement Program (BSAP) paid for about 300 books.  A further  $150,000 thousand dollars worth of books from regular district funds were picked by Mrs. Culpepper. The library is still expecting about 4,000 books before June 30th and all types of genre are expected.  "What I think would stand out is the variety of books," Ms. Culpepper said. 
Ms. Culpepper has until December of this year to pick out $183,000 in additional books and technology from the  Integrated Library and Textbook Department of LAUSD.
"It's once in a lifetime thing,"  Ms. Culpepper said.
View Comments (9)