Hard Work Pays Off
Senior Jeremy Robles plays baseball and football and achieves memorable performances in both.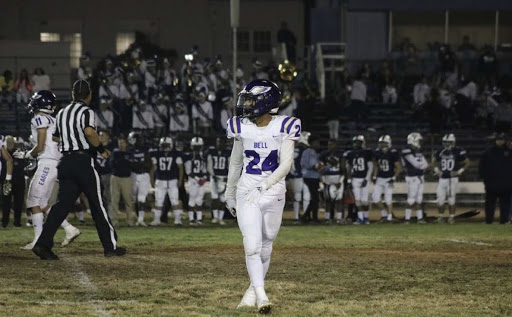 Jeremy began his journey as a young kid when his mom, Natalie Robles,  saw he was too hyper to stay home and so signed him up for baseball and football.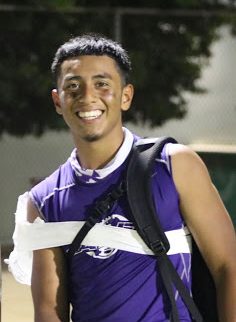 "He never had a stop button unless he was sick or asleep,"  Robles said. 
According to Robles, Jeremy had always been very athletic since he was small. At the age of four he was able to play any sport they let him play and has never stopped. 
From a young age he learned that both sports are challenging, and this has helped encourage him to continue playing and overcome every test that comes his way.
Jeremy joined football here at Bell mid season as a  freshman year and joined baseball the same year.
As football season approaches , Jeremy finds himself doing great taking on two positions – receiver and corner. On Friday November 8, boys varsity played against Venice for a playoff game which resulted in a 42-7 loss, although Jeremy's performance stood out. 
"I was focused," Jeremy said. "My mindset was to win and that was my only goal."  
Head coach Antonio Perez said Jeremy had numerous good plays, such as an 80 yard opening kick off, 40 yard reception, and several well played tackles. He also noted that Jeremy has always been consistent playing against top teams such as San Pedro. 
After the game Jeremy was named Overall Player of the Game in MaxPreps, a high school source for sports. In total he has received five Player of the Game awards on MaxPreps this year. He also received the game ball from Perez as a reward for his outstanding performance. He then later had the ball signed by all the guys in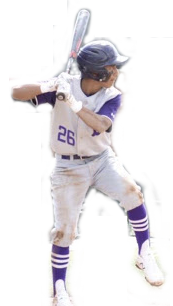 the team. 
"It was a surprise receiving the game ball," Jeremy said. 
He said how a piece of him was happy because he got the opportunity to play with cool guys, but also sad because, although he has had numerous outstanding games, he does not feel as though he is at a level to continue football in college.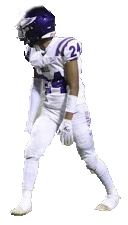 Not every athlete has a perfect journey. Mid football season, Jeremy injured his ankle in a game against South Gate, however he was able to recover and be there on the field for his team to continue the season. 
For baseball, Jeremy plays shortstop and is the lead off hitter for Varsity. In his junior year, going to USC for an important playoff game against Narbonne was one of his most memorable moments.
"Not everyone gets that far," Jeremy said.  "It doesn't matter if we win or lose,"  
Although the game resulted in a loss and the team didn't make it to play at Dodger Stadium, he has found the motivation to continue working hard for this year. 
As a four year high school athlete, he has learned a lot about himself and what it takes to be in a sport.
He has learned to become more physically and mentally prepared, more responsible, competitive, hard working and how to be a leader.
"If you do bad, everyone does bad." Jeremy said.  "We're a team."
Leave a Comment