Girl's Soccer Season Recp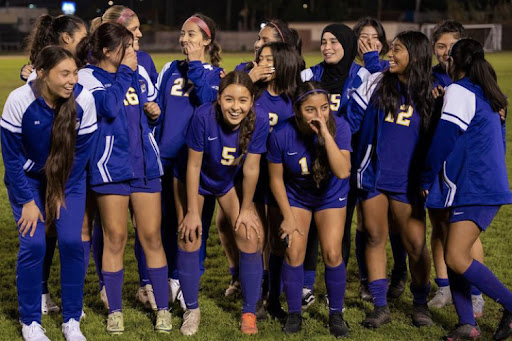 Bell High girls soccer displays their competitive spirit every time they enter the field.  Varsity impressed with an 11-8-1 record and JV defied expectations with a 7-3-1 season total.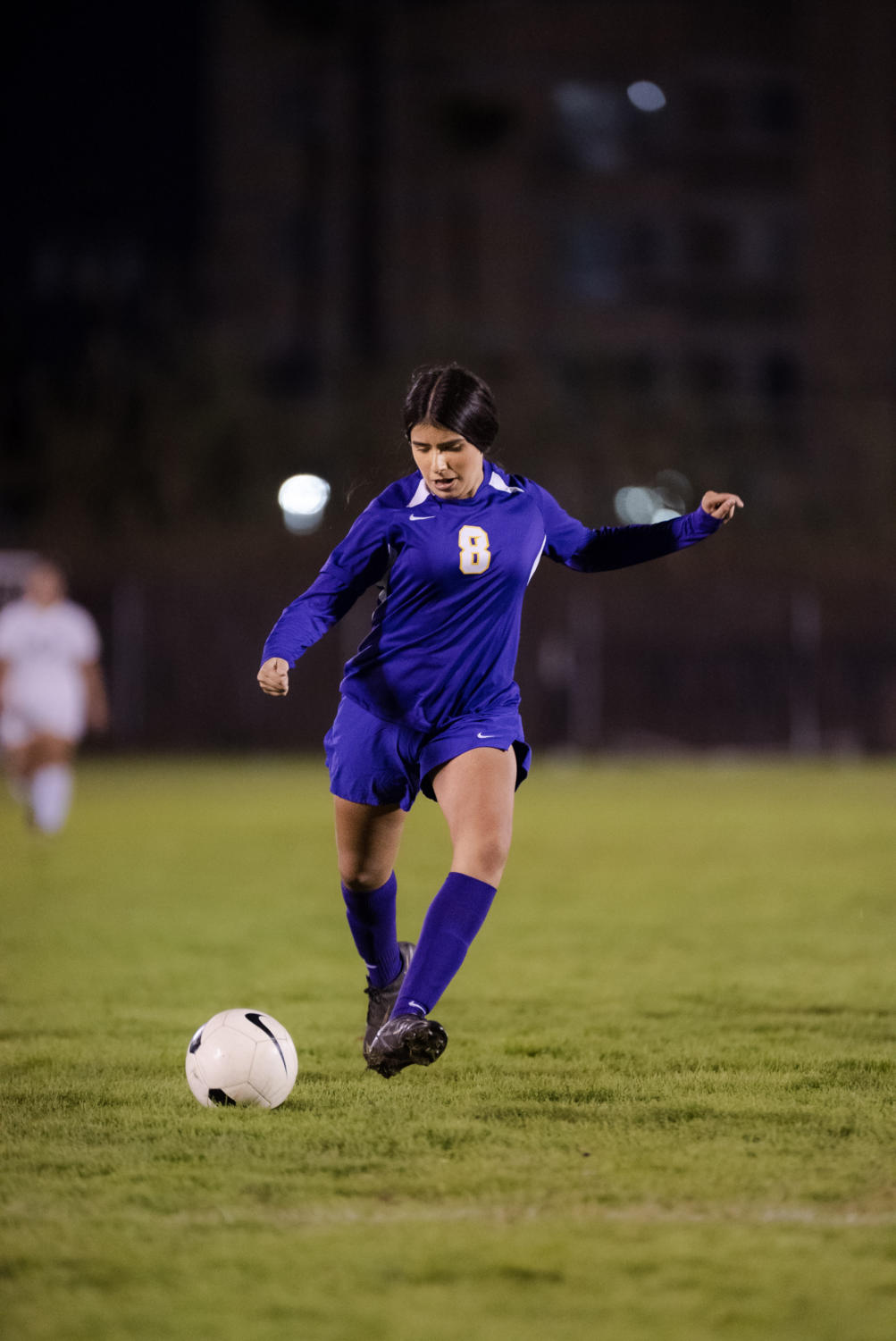 The Bell girls footballers play with an aggressive defense, forcing the opposition to respond with the same tactics.  But the Bell offense could often push past other team's defense, setting up numerous corner kicks and chances to score. Overall their match against South East  showed their determination to win. "When they are given a hard time, they fight back," Coach Garcia said.
Not only are these girls determined to win, "Everyone has a great personality," Varsity player Zeinab M Ali said. 
One player who stands out to her is Mia Cardenas, the team captain.  "Me and Mia have been playing soccer together since middle school and no matter how many good players there are out there, Mia is the best, in my opinion, Zeinab said.  "Because not only can she score goals but she can also assist our teammates perfectly."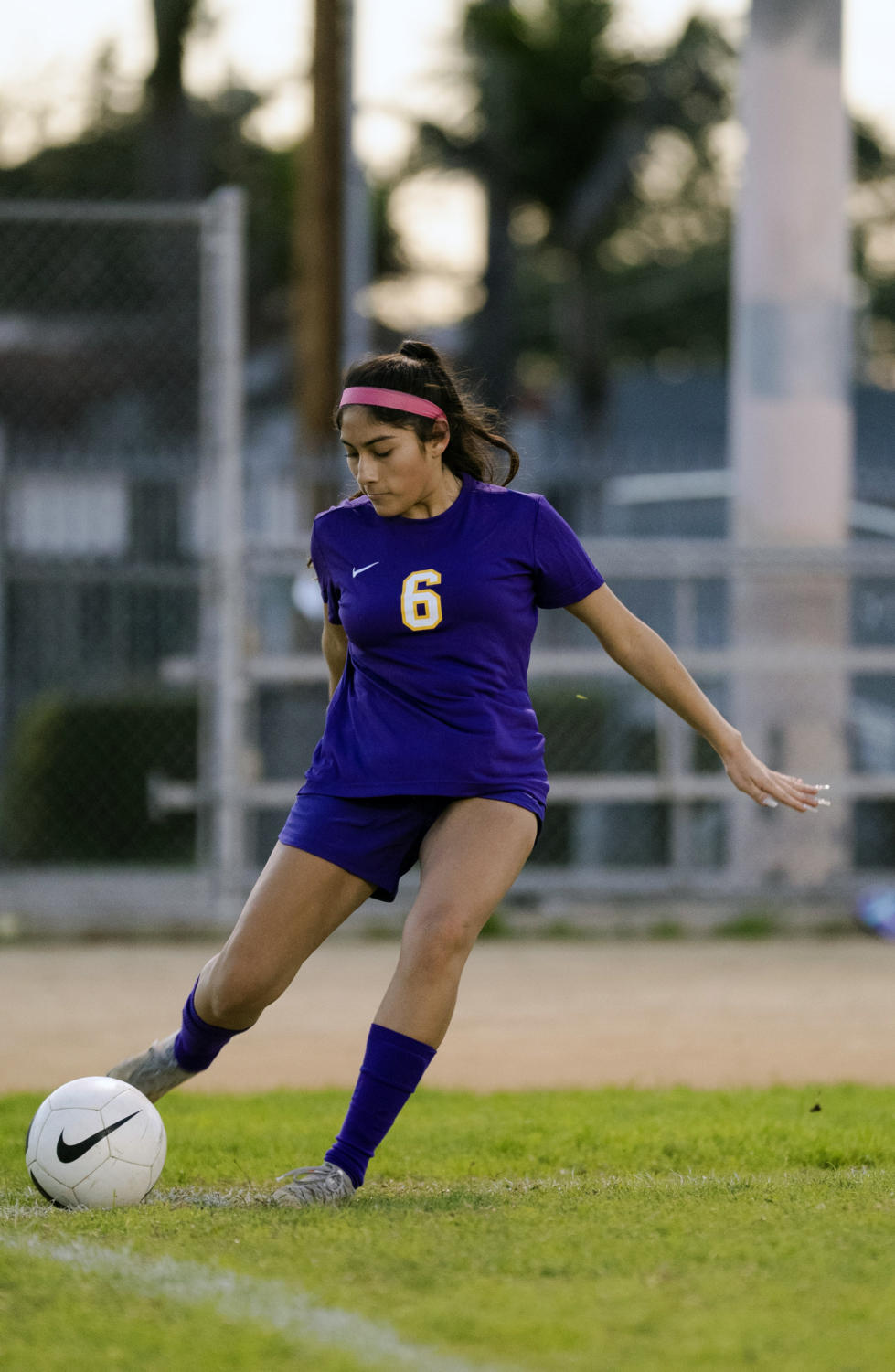 Mia Cardenas has achieved over 12 assists and 2 goals this overall season. As the team captain Mia makes sure the girls are always prepared. "Without her our team would be missing a piece of the puzzle,"  Zeinab said.
Some other star players Zeinab mentioned would include:
Jessica Cisneros who is one of the best defenders on the team. "Her presence makes a big impact on the game," another member of the girls soccer team said.
Evelyn Castañeda, a midfielder.  She jukes people, and knows how to control the ball.
Nyssa Buenrostro, another midfielder Zeinab included. She kicks hard, has control of the ball, and has great shooting accuracy.
Karimme Lopez, a striker.  She's fast, left footed and knows how to finish plays. Karimme has been playing for Varsity for all 4 years.
Jazmin Navarro, a goalie on the team.  She has been a goalie at Bell for two years. Jazmin makes good saves.
Not only did Varsity end off this season with great wins, "JV girls over performed" Coach Rigo commented. The Junior Varsity players proved others wrong and did more than what was expected from them.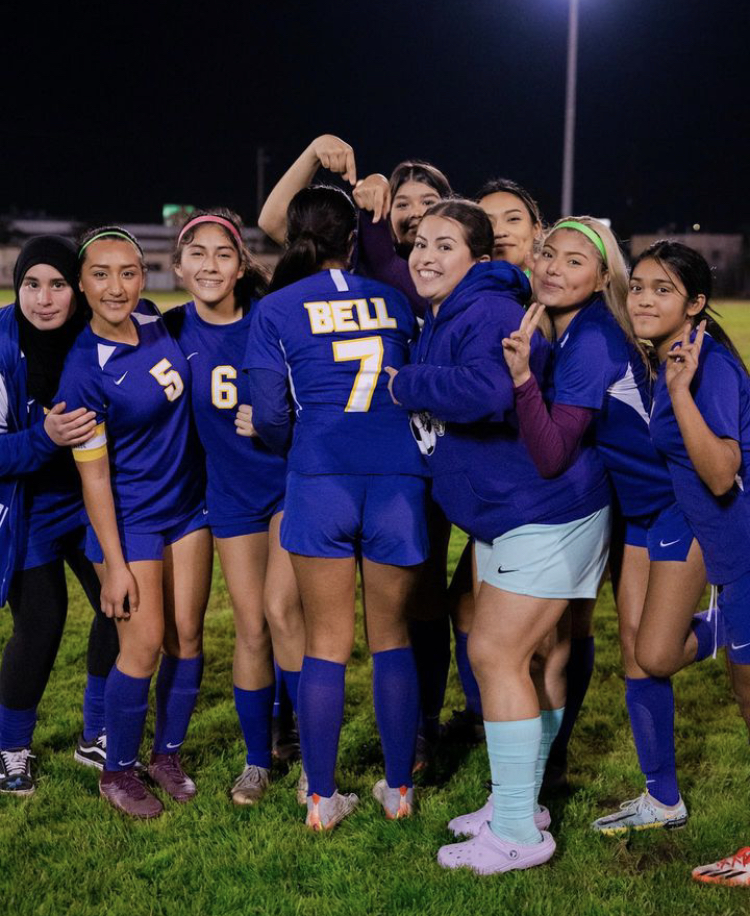 Leave a Comment