Teammates on the Field, Brothers for Life #Bleedpurple for Life
This year's seniors and underclassmen share their experiences, emotions, and bonds throughout the 2022 season.
Twenty-eight years ago, Forrest Gump and Lion King came out, Brazil won the FIFA World Cup, and Bell made it into their last football semifinals…
…until this year.
Bell's 2022 "football" season was memorable, especially for the class of 2023. The overall season was a 5-8 score, which includes playoffs. Coaches and players agreed that this season was indeed a rollercoaster, with many ups and downs, as well as many obstacles in the way. 
"Making it to the semi-finals was definitely the biggest highlight of this season," Head Coach Noel Padilla said.
Many Seniors, as well as underclassmen, talked about their injuries, as well as the emotions they felt in their season.
"It was a great historic run-lots of ups and downs," Senior Captain Shaun Rodiguez aka "Seangry" shares.  "I hurt my shoulders and knees. It was tiring and somewhat stressful." 
Some had their season brought to an end due to serious injuries. "The season was very short for me, but I enjoyed my time," senior Jesus Bravo says. "It felt like seeing my team play, I wanted to be out there, but I couldn't because I got injured, cutting my season very short."
Center Darron Herrera felt closest to fellow players Frankie Hernandez and Gian Carlos. "I felt more of a connection with them than with anyone else. Win or lose, we know to keep going forward," he said.
D-Tackler, Raul Sanchez bonded the most with Harold ('#empanada') Lopez. "Coming into football, Harold was the only one playing in that position with me. We clicked after that."
Sophomore running back Eric Stubbs (aka Tubbs) was closest to "Devin Lopez; we played the same position and he gave me tips."
Though their season ended due to the sorrowful loss they had, all the blood, sweat, and tears they shared, impacted a team whose bonds stretched far beyond the typical fellow teammate. The Bell Eagles football team, especially that of the 2022 season, has left a memorable impact on this "brotherhood," not just on the field, but off it as well.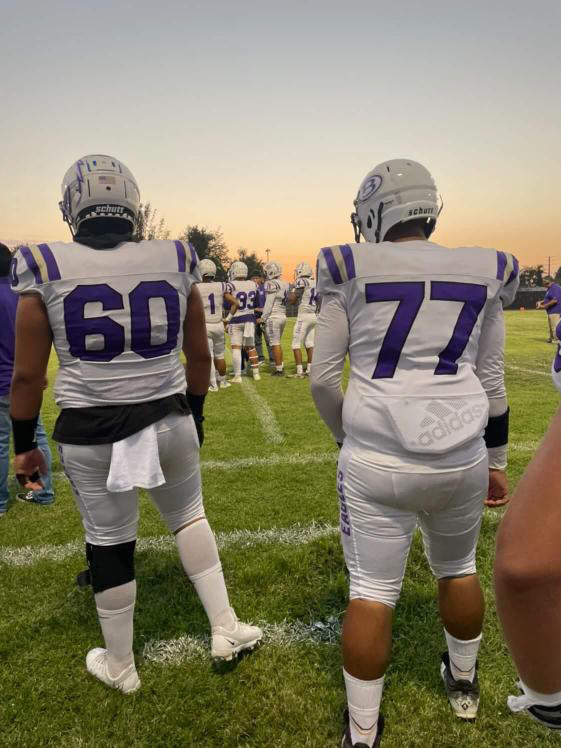 View Comments (7)